Old Time Radio: When Radio Was Kin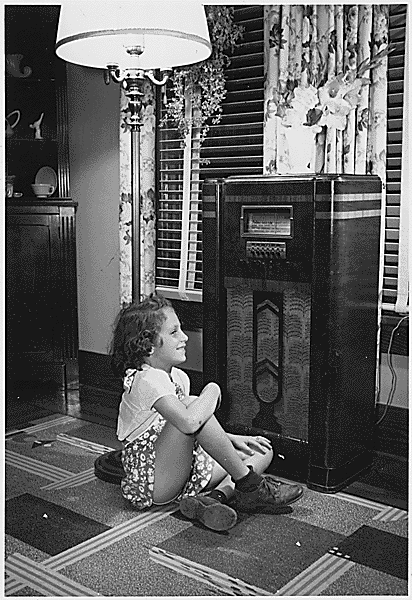 g

Old Time Radio refers to the Golden Age of Radio, generally from the 1920s up through the 1950s and even into the early 1960s, before TV became the easy way to entertain one's self or family. During this time there was as wide a variety of radio shows as there are TV shows today. Many well known TV shows came from radio shows.

I Love Lucy

came from Lucille Ball starring in

My Favorite Husband

on the radio.

Gunsmoke

and

Perry Mason

were on the radio first before TV and Vincent Price played

The Saint

on the radio decades before Roger Moore played him on TV.

If you've never explored OTR (Old Time Radio), there is a world of comedy, mystery, suspense, and wonder in shows like

The Jack Benny Show

,

The Shadow

,

The Whistler

, and

X Minus 1

waiting for you. Do you get lonely on long driver or like listening to books on tape? Then you'll love OTR!

The Internet Archive has a special section, under Old Time Radio, that is an archive containing, by my conservative estimate, well over 10,000 different episodes of different shows freely available for downloading. The shows are easily catagorized for searching and they are easily downloaded. Thre are, though, a few problems with downloading these files through a browser. It's hard to line up files so you can have your files downloaded when you're asleep or otherwise not using your computer. Last night I downloaded hundrededs, literally, hundreds of episodes from this site using my program, the Old Time Radio Show Downloader, or OTRDownloader.

Another issue with downloading shows straight from the web is that they don't have tags in them. Most of the radio shows on the Internet Archive are in MP3 format, but some are in Ogg Vorbis or FLAC formats (both of which are superior to MP3 files!). Just as with MP3s, Ogg and FLAC files can be tagged for classification with a title, artist, album, genre, and so on. If you download files from the Archive with a browser and want to tag them so you can easily sort through them on an MP3 player or with a juke box program, you have to take each file by hand. When I set OTRDownloader last night to download well over 500 files, I could never have managed to tag that many files by hand!

The OTRDownloader has a tag editor and title filters that make it easy to set tags for each radio show. The title editor takes the name of an episode from the filename and converts it into something readable. It's possible to use both the tag editor and title filters to have downloaded files tagged automatically.

The OTRDownloader is free to download and use. I do ask that you please email me if you find it useful. I won't pester you or ask for money, but it took over 100 hours to write this program, so it'd be nice to know about people that are using it. Let me know what city you live in or what kind of OTR shows you like or anything else interesting about yourself.

Please note that the Internet Archive changed their format, but I'm leaving this here in case people may find the source code useful.

To use the OTRDownloader, you'll need Java, which you can download for free from Java.com.

The OTRDownloader is licensed under the Free Software Foundation's GPL Version 2.0, which means if you're a programmer, you can get the source code as well. Links to download the program or, if you want, the source code, are below: